May 2023 - Play Ninjaforce's NinjaTrackerPlus musics directly from the Finder!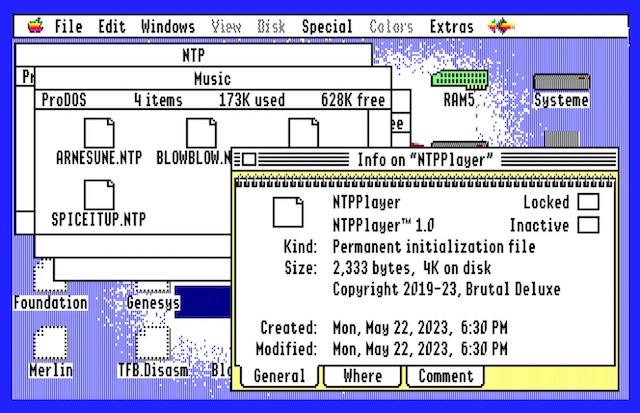 NTP Player is a FinderExtras extension which allows you to play one or more NTP songs directly from the Finder by double-clicking on their icons. For more information about the NTP songs, please visit http://www.ninjaforce.com/html/products_ninjatrackerplus.php.

You must install Tool222 otherwise no songs will be played. You can find the latest version at http://www.ninjaforce.com/downloads/ninjatrackerplus_tool222_v1.4.2mg.
---
Download:


800 KB image (v1)

Source code: