December 2021 - Apple IIgs version by Antoine Vignau & Olivier Zardini.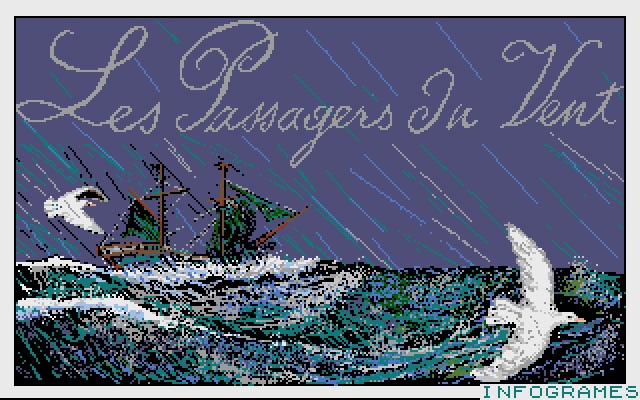 Les Passagers du Vent

---
What is Les passagers du vent?
There are stories that are not told, they are lived.
Inspired by the comic strip of the same name, LES PASSAGERS DU VENT software adaptation is one of them. Action, risk and humor are the main ingredients of this thrilling and passionate adventure.

You play there, in turn, ISA, the daring heroine in search of an ideal, HOEL, a brave and loving Breton sailor, or more than fifteen other baroque people from this end of the eighteenth century: a surgeon of the Royal, a black slave philosopher, an enterprising libertine, a shy shipmaster ...

You discover fear while fighting with cannon aboard the FOUDROYANT, a ship in the service of the King of France.

You learn the voodoo mysteries there by meeting King KPENGLA who reigns supreme over Dahomey and by facing the beasts in the savannah.

You thwart the intrigues of the police or the love of greedy and unscrupulous men.

You are both the director and the actors of fate: you organize the progression of the adventure as a master, then suffer the consequences as a character. A thousand adventures for a search for the truth, this is the invitation to travel for LES PASSAGERS DU VENT.

To the passion for history and the game, the authors have added the exceptional quality of a graphic resuming feature by feature that of FRANCOIS BOURGEON. When the savannah, the ocean or the characters appear on the screen, you experience moments of poetry and wonder. Take care and stay clear, beauty can be fatal.

Already sold over 3 million copies worldwide, LES PASSAGERS DU VENT herald a revolution in software, that of the film of which you are the heroes.

The story
The adventure takes place on the eve of the French Revolution in the troubled environment of Triangular Trade, that is to say of the slave trade between the Breton, African and American coasts. HOEL, Breton sailor by trade, fled France because of an unjustified accusation of murder. He is accompanied by ISA, an adventurer who turns out to be a countess whose title has been usurped. To regain one his honor and the other his title, they travel through this strange world of the end of the eighteenth century. From Breton ports to African shores, LES PASSAGERS DU VENT meet different cultures and face a thousand dangers in search of their truth.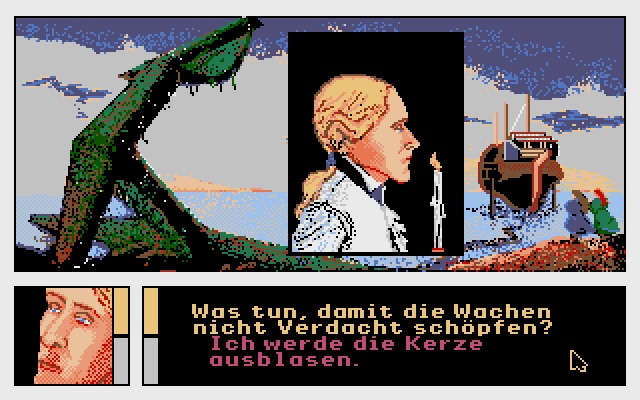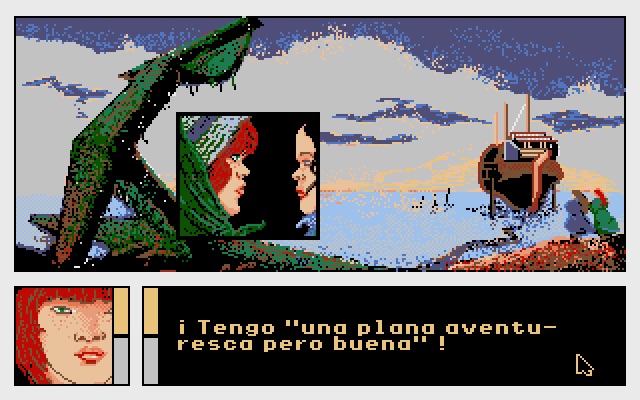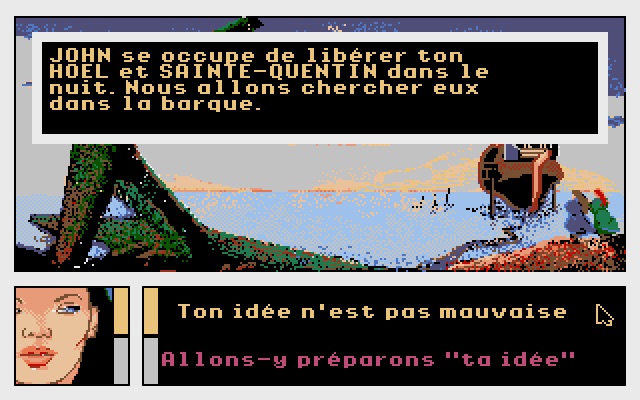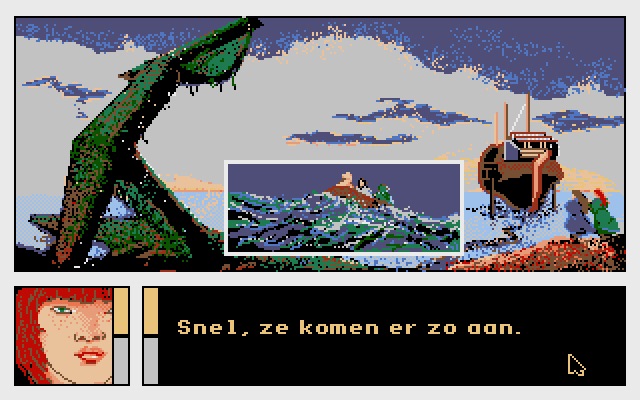 Pictures of Les Passagers du Vent before and after rewrite: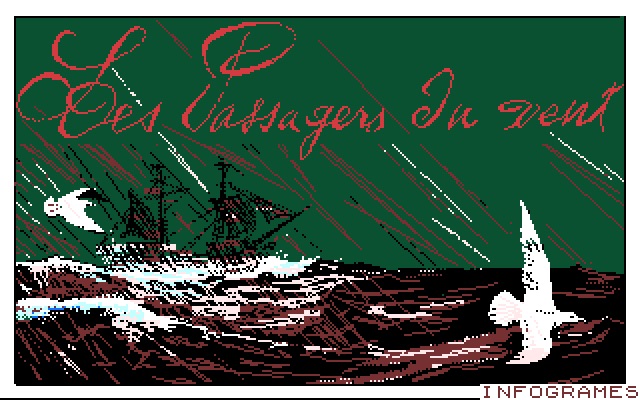 Download:


.2mg disk image (800 kB, multilingual)
Source code: